Award Winning Wedding Transportation In and Around Grand Rapids
You want the very best on your wedding day. That's what we provide.
Affordable Limousine & Party Bus covers all aspects of wedding transportation. We offer a large fleet consisting of:
limo buses
limousines
shuttles
sedans






Affordable Limousine is a recipient of "The Knot Best of Weddings Hall of Fame" award from The Knot. "The Knot Best of Weddings" award is given to the top 2 percent of all wedding vendors based on reviews by real couples, their families, and wedding guests. "The Knot Best of Weddings Hall of Fame" award is given to wedding vendors who are recipients of "The Knot Best of Weddings" award four or more times. We have provided transportation services to over 1,300 weddings in the past year alone.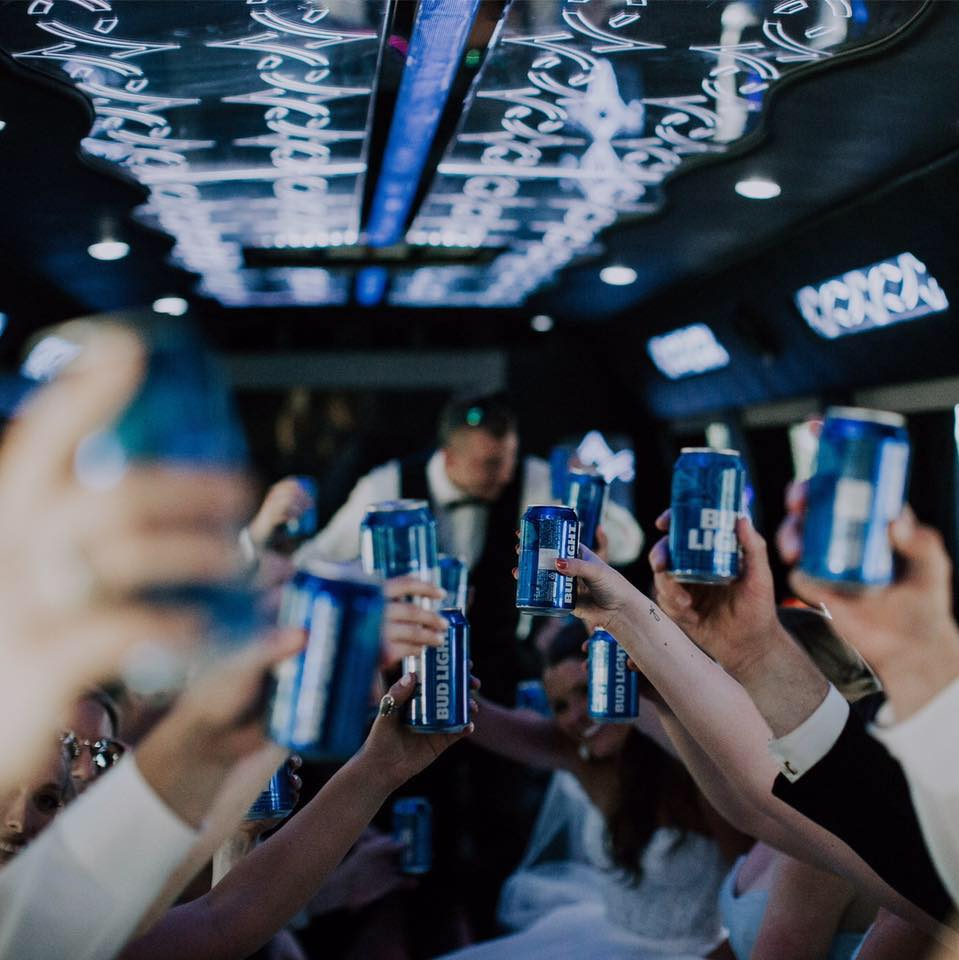 Common Wedding Transportation Services
Common types of services involved in wedding transportation include
Limousine/limo bus transportation for the wedding party from the ceremony to the reception with optional picture stops
Wedding guest shuttle service to get your guests to the ceremony, reception, and hotel
Sedan service to whisk away the bride and groom at the end of the evening
Wedding Transportation Packages
Book your wedding transportation with Affordable Limousine and we'll give you 10% off your bachelor and/or bachelorette party.
Off-season, Friday, and Sunday weddings receive discounts from reduced hourly minimums and rates.
Other Wedding Transportation Considerations
Weddings are very unique events that require unique transportation. Consider these other transportation needs when planning your wedding:
Family and wedding guest transportation to and from the airport in a sedan, limousine, or shuttle
Rehearsal dinner transportation in a limousine, limo bus, or shuttle. Keep your family and friends close during the time they're here
Shuttle service the day after your wedding to get your wedding guests back to their vehicles
There are so many transportation needs around a wedding. Affordable Limousine is here to help. Please browse our rates and then contact us in the office at 616-299-1812 for a personalized quote or request a quote online today!